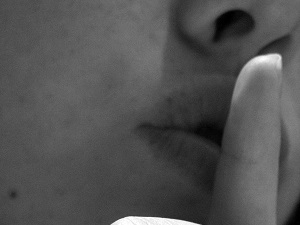 While the technology to add fingerprint recognition to mobile devices has been in existence for a while, FingerQ, a company based on Hong Kong, has decided to shed some new light on the industry.
The small startup company has made a series of cases for your Android device that come with biometric fingerprint sensors. Of course, the Android OS often has built-in security measures of its own, and these aren't going away. However, this new fingerprint technology adds yet another layer of important security to your phone, especially if your device is used for business or has access to sensitive information.
The cases, called PrivacQ, come in a variety of colors and patterns and cater to the most popular models at the moment, such as the Samsung Galaxy S3 and the Note 2. Once the fingerprint case is on the phone, some simple hardware needs to be downloaded, and then the program is ready to work.
But the PrivacQ's usefulness doesn't end at just privacy. In fact, FingerQ has come out with a Chat application that allows you to communicate with other FingerQ users by encrypted message. If you want to read the message sent, the other party must also swipe their finger across the screen, otherwise the message will not be accessible. This may come in handy for private information that has been sent over text. Photos can be sent the same way.
If PrivacQ is lost or stolen, all of the encrypted messages and photos are lost as well. Removing the case takes all of the private information with it.
A company spokesperson stated that, while this technology may be interesting and useful for those who don't use their phones for anything private, the technology is primarily meant to target business owners who need that extra layer of security than the standard messaging service grants.
In addition to being able to lock your phone and text messages, you can also lock the use of applications. For example, if you don't want anyone accessing a browser, you can individually lock the application.
In the event that the software is malfunctioning, or your finger obtains a burn or a cut that causes PrivacQ to reject your print, you can set an override password to access your phone.
The FingerQ PrivacQ case will be available in the US and Hong Kong coming next month, with Canada availability coming in August. Estimated retail for this device is around $50.