It's been a really great month here at Twisted already, and it's only barely started! We're in such a good mood that we're going to get a little bit crazy with an offer. So, here you go.
If you've been trusting your computer, especially your business computers, to a free antivirus program, it's time to change.  If you're running a Free AV program, then you also don't have an IT department supporting you.We're not going to bash other companies here today. Instead we're simply going to make an offer to help mitigate your antivirus problems.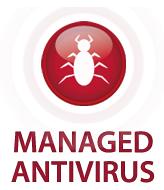 ANYONE that signs up between now (November 6th) and November 15th, 2013 at 5 PM EST for our managed antivirus protection and agrees to a 12-month term of service, gets the following benefits.
Enterprise-Level AntiVirus. Our systems run on Viper Enterprise, a rock solid antivirus solution that updates multiple times per day, as often as new definitions come out (as opposed to others that update once per week, once per month, or sometimes never, depending on the user's setup.)
Free On-Boarding - We will get your account created and get your system's online for no charge. Our advanced agent allows us to simply email you the link you need to get up and going and you can be protected in less than 2 minutes flat. (You literally can NOT get any easier than this!)
One Free remote session to remove any other antivirus programs you might already be running that are slowing your computer down (AVG, Norton, Symantec etc.) This would normally cost about $65 for a technician to remotely access your PC. (You need to be present during this since you aren't a full managed-services customer.)
A Free Team of Engineers - yup, we said it. (Well, I said it anyway. My head engineer is sitting beside me shaking his head at me. lol) When our system catches a virus trying to infect your computer network, we get an email automatically. From there, we can remotely remove 90% of viruses without ever touching your actual PC, through our dashboard.
If none of that is enough to convince you that this is an awesome deal, then there's nothing further we can do to help you. Some folks just can't be convinced. 😉
What's the cost?
Customers with 1-10 computers: $7.50/month per PC.
Customers with 11-50 computers: $6.50/month per PC.
How is it billed?
All our managed services are billed on the 1st of each month via credit or debit card. This is the 21st century and we don't chase checks anymore. lol.
How do I sign up?
If you're interested in taking advantage of this offer, send us an email to support@twistednetworx.com with the following information:
Your name
The name of your company (or just put Personal if it's a single user).
The billing address of your company (or personal account).
The number of computers you need setup for service. (We don't do Mac, sorry.)
Your email address.
A good contact number to reach you.
NONE of this information will be used for anything else, whatsoever. No one is going to put you on a mailing list, spam you, or sell your contact information to anyone, ever.  This is ONLY for initial contact and setup purposes.  One of our engineers will call you for payment details and to get you setup with managed antivirus.
That's it.. that's the best we can offer. We're throwing in about $100 worth of serivces, a free support engineer to handle most of your virus problems, and a rock solid antivirus platform.  If you're still not sure, check out our Facebook page and ask how many of our customers suffer from virus problems. Go on.. seriously! Ask 'em! We're great at this!